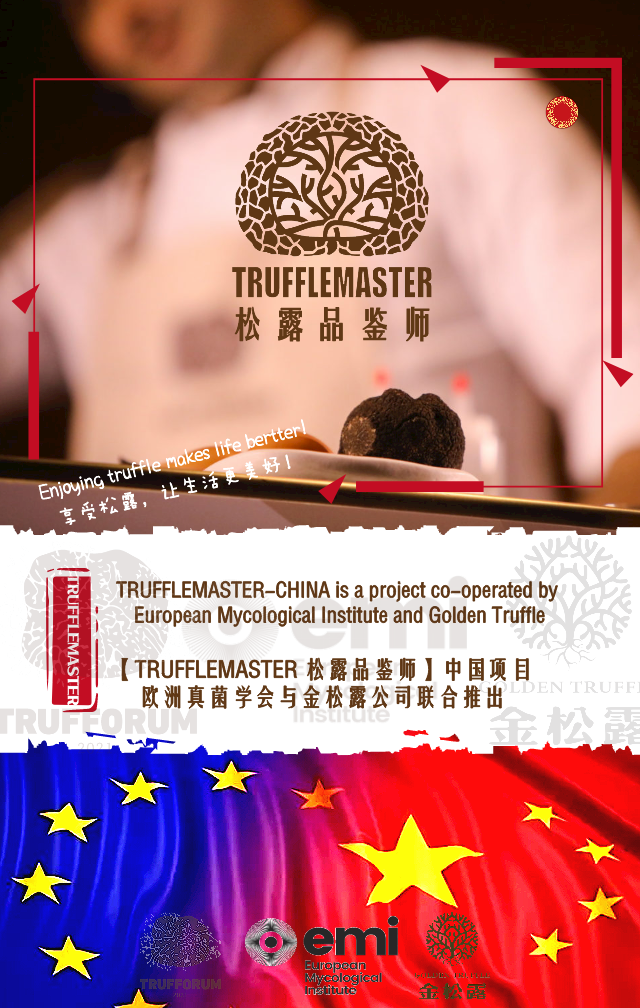 TruffleMaster-China
10 April, 2021 | 6:00 pm

|

7:00 pm

|

Free
Saturday, April 10th
From 6:00 p.m.
Language: English
Participants:
Joaquin Latorre – European Mycological Institute
Bin Wang- Golden Truffle Corporation
"TruffleMaster-China" is cooperation project lead by European Mycological Institute and Golden Truffle corporation, a company established in China and Australia. The goals of this project are increasing the knowladge of European black winter truffle in China, promoting the use of it and booating Chinese market to carry out truffle tourism in Europe. The session focuses on the contents and development of "TruffleMaster-China" project and addresses the essential variables for a Chinese tourist to be satisfied when visiting a truffle destination.
Comparte este evento