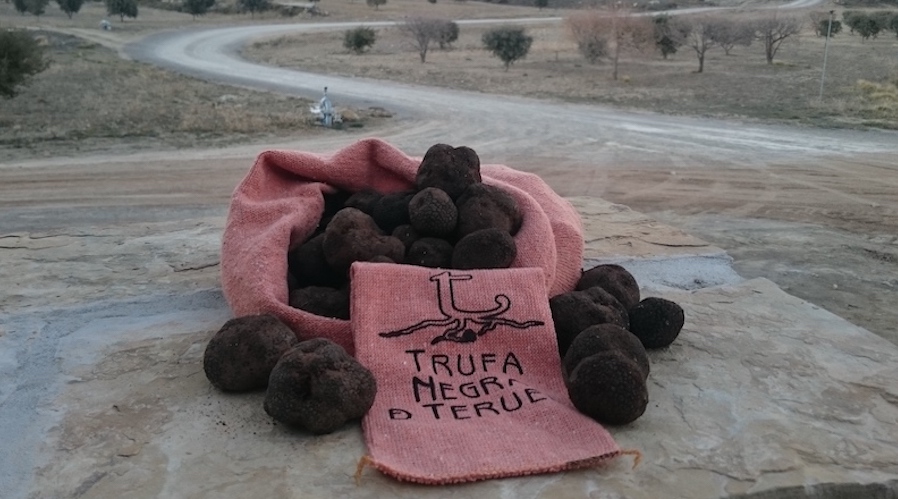 Workshop: Virtual experience for the five senses: touch, smell and taste the black truffle of Teruel
28 March, 2021 | 5:00 pm
|
Free
Workshop: "Virtual experience for the five senses: touch, smell and taste the black truffle of Teruel"
Sunday, March 28



Starting at 17:00
The Association of Truffle Growers and Collectors of the Province of Teruel in collaboration with the Teruel Tourism Business Association, present a virtual activity aimed at all those who love gastronomy, willing to live a sensory experience with the Black Truffle as the protagonist. The event took place on March 11 as the culmination of a truffle season marked by restrictions in hotel establishments, which have made it impossible to carry out the traditional Gastronomic Days held in bars and restaurants in the province of Teruel. In this appointment coordinated by the Imaginative Connection company, 200 people from 10 Spanish provinces and 3 German states signed up to enjoy the most precious treasure of Teruel gastronomy.
Each participant received at home an experiential kit that included about 40 grams of Teruel Black Truffle (Tuber melanosporum), a card with instructions to follow the tasting correctly and four recipes to make with Truffle. Lina Soler, truffle producer and member of the first Truffle Tasting Panel created in the world, was the expert person in charge of directing the tasting and explaining the organoleptic aspects of this gastronomic treasure.
They intervene:
Lina Soler, Tasting director. Truffle producer and member of the Teruel Truffle Tasting Panel.
Raquel Herrero, Imaginative connection.
Julio Perales, President of ATRUTER.
Carlos Torrijo, Turia beers.
Maria Angeles Vidal, Hotel Spa Balfagón. Cantavieja.
Martin Kerbel, D'latierra restaurant in Teruel.
Diego Mur Torrente, Viñas del Vero.
Kike Micolau, Hotel La Fábrica de Solfa de Beceite
Comparte este evento